haul two
So, as you may have figured out I went to Chicago recently and of course, I couldn't come back completely empty-handed. But, since I only had half a backpack to bring goodies home, I made sure to only buy things I was crazy about and couldn't get here (and without sales tax).
The very first day I hit the jackpot and thrifted some incredible pieces at Crossroads. I can only imagine how expensive some of these pieces used to be. Either way, I got them and love them all.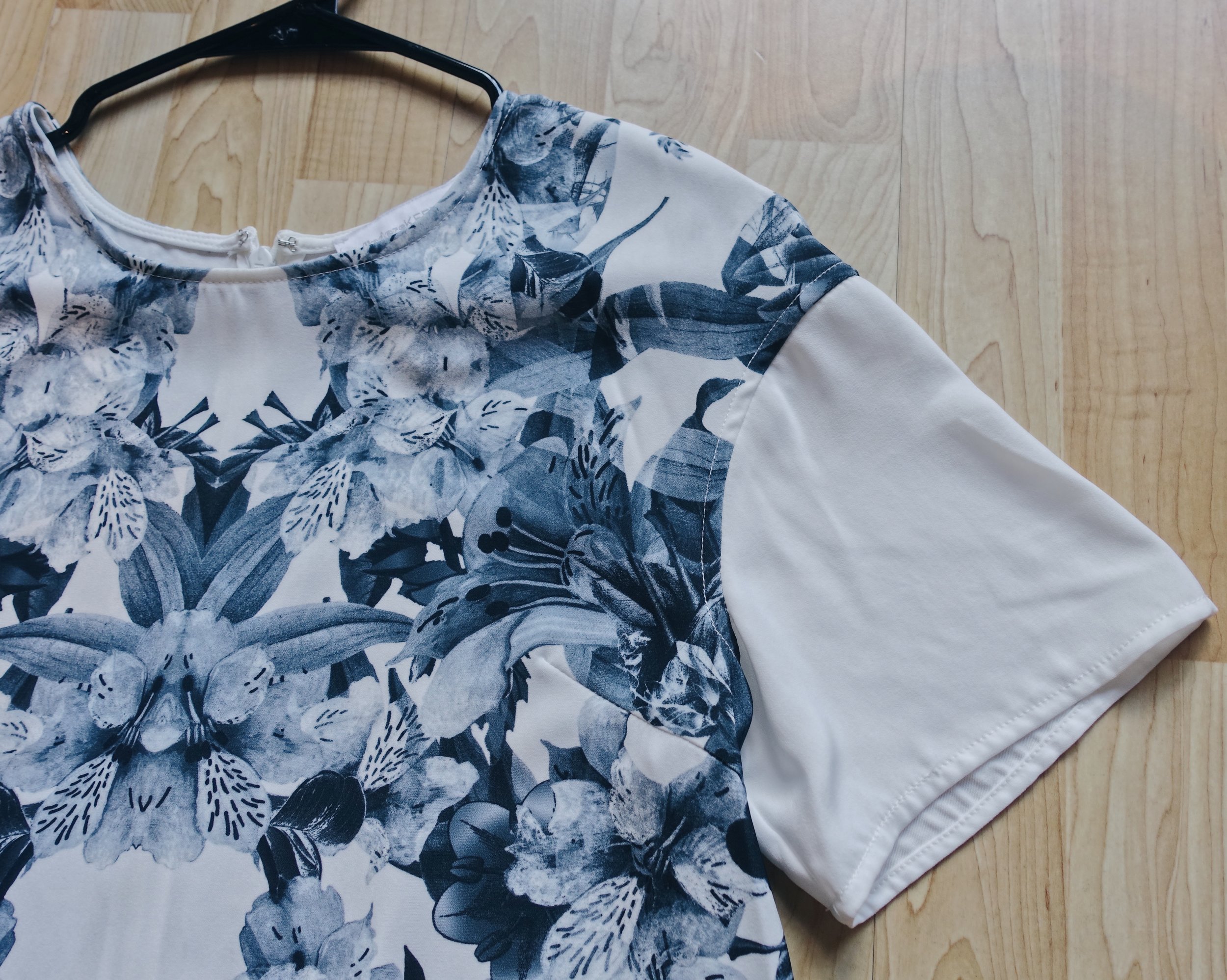 I'm not into the floral trend, but this dress caught my eye so quickly. I love how elegant it looks being black and white. Plus it hangs off my body perfectly and has a high-low cut at the bottom of the dress.
This screamed mature, professional and classic. It fits me like a glove and is extremely comfortable. The color is perfect for the fall time and will be perfect for school or work related occasions. I think it can be dressed up or down, but I will definitely have to make sure it doesn't look too much like a grandma-skirt.
This was the very first thing I spotted and at first I was skeptical about why I was attracted to it. It is kind of weird, but I love it. Again, not a floral girl, but floral as a texture and as a structured vest, wow. It's stunning. I picture it with skinny jeans, a black tank top and black heels with minimal jewelry.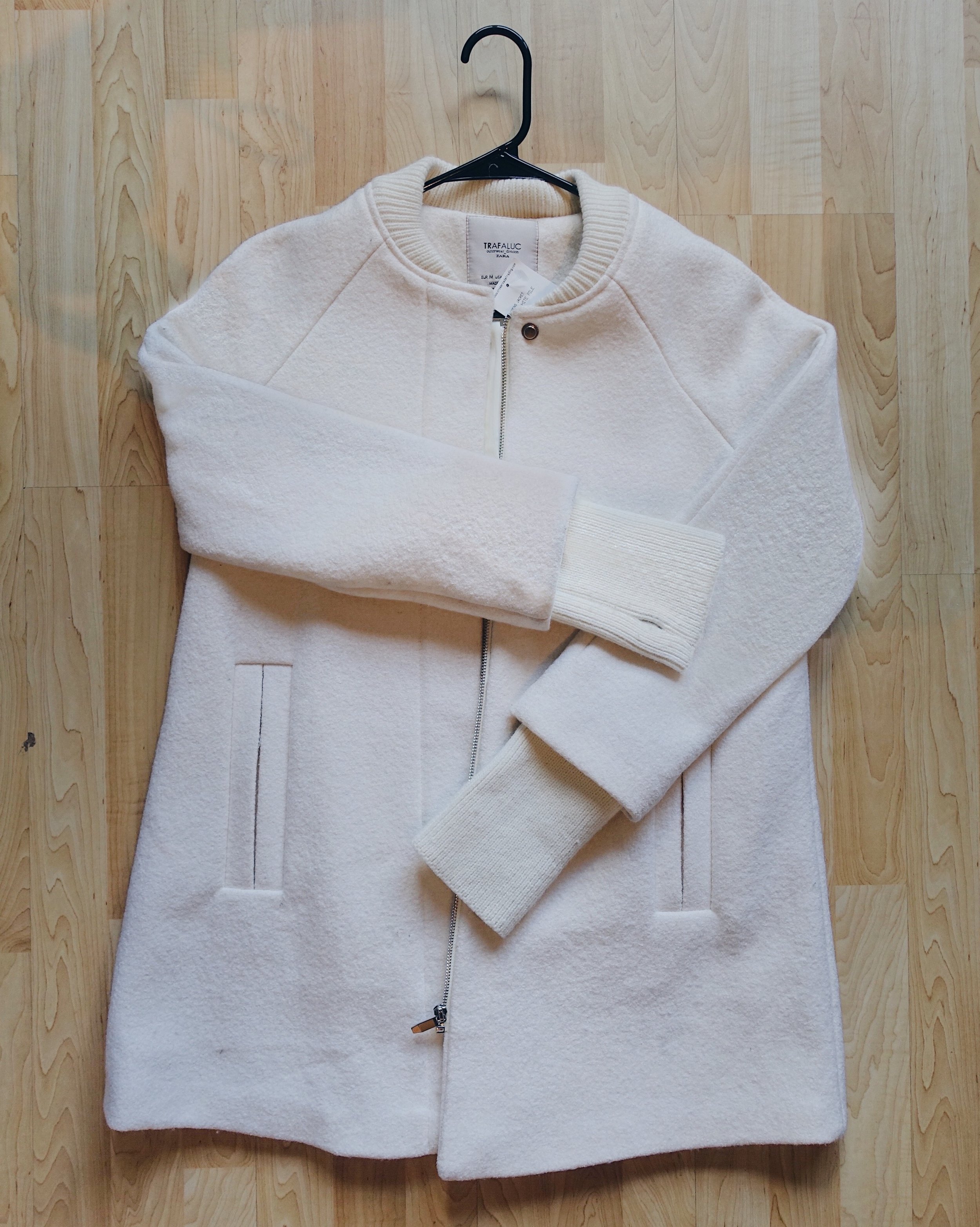 This item has been on my wishlist this entire summer and last winter. I have been searching for a sleek light coat that can be dressed up or down. This fit the bill and I was beyond excited when I found it. I live in Minnesota, so you can never have too many winter coats. I love the color, the sweater-like accents on the sleeves and collar and it looks so good.
After all of the thrifted pieces, I panicked about how much room I would have in my backpack so I became extremely picky at every store I entered. We have a Zara in Minnesota, but I always feel that the selection is better whenever I visit the Chicago location. Of course, I found just one piece and knew I had to get it.
The fabric feels like heaven... if heaven was a fabric. It's so soft and cozy. It will be perfect for fall and winter. It's beautiful on and the little belt is necessary to emphasize some of my curves.
I don't think I've ever bought so many items in one trip that I don't regret a single bit until now. I seriously love every item I bought. They are each so unique and will be some of my fall and winter favorites. Thrifting also reminded me that I should thrift more. I saved so much money on incredible pieces and if they lasted long enough to get thrifted, then I know they're sturdy pieces that will last me awhile too. Is it fall yet?
love, OC